Does the Idea of Earning an Income by Giving Dating and Relationship Advice Really Appeal to You?
I'm excited to let you know about a very special opportunity. Over the years, many people have asked me: "can you teach me how to start and run my own Date Coaching business?"
So that's what I've done for you! I've created a step-by-step, in-depth program on exactly HOW to become a successful Date Coach!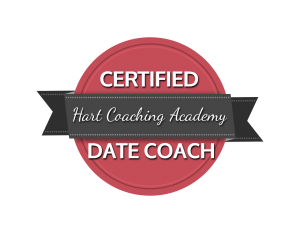 The most exciting part?
My program is completely online so you can learn from the comfort of your laptop anywhere in the world! After you graduate, you continue to be fully supported in our online community. We help you grow your business!
I will reveal all my trade secrets to help YOU create a successful and FUN business. 
Did you know that nearly half of the adult population in the US is single? With an estimated 92 million singles in the US alone (not including Canada and the rest of the world!), there are more people in search of love today than ever before. We are busy people in a fast-paced world. With job pressures mounting and deadlines needing to be met, it is becoming harder for singles to find time to date. And for those who do have the time, how do they sift through a sea of singles to find "the right one". They need a Date Coach!
Date Coaching is a fast-growing sector of the Dating Industry. Singles desire a relationship but get confused about which online site to use, how to navigate a first date, how to sound interesting (and not nervous!) on the phone, and the list goes on. Much like a personal trainer, a date coach helps you become a more confident version of yourself thus attracting a more suited partner.
From 2007 – 2014, my Date Coaching business (Your Date Coach) helped 1000′s of singles and I've appeared in 100′s of media outlets. Prior to starting Your Date Coach Inc., I owned a successful speed-dating company so if there is anyone who knows how to build a successful business in the dating industry, it's me!
Here is a general idea of the type of income coaches can earn per year based on the average rate for a coach who is starting out:
16 clients per month at $500/month = $96,000 per year
8 clients per month at $500/month = $48,000 per year
4 clients per month at $500/month = $24,000 per year 
And remember, this just represents income from actual coaching sessions at the base rate I recommend you start at. You can also offer products, speaking engagements, workshops and more!
It is up to you what size of practice you want to build. Maybe 5 clients suits you just fine or maybe you want to work toward and keep that 6-figure income you deserve. I give you the tools and the knowledge for you to do what your heart desires. Whatever you choose, you'll find yourself in a community of like-minded coaches dedicated to helping each other and their clients.
As a Certified Date Coach, you get to be your own boss while enjoying incredible earning potential in a huge growth industry. Owning your own date coaching business means you have the personality and desire to take control of your life and help others in their quest for relationship fulfillment. If you are a social person who loves giving advice, this is your dream opportunity!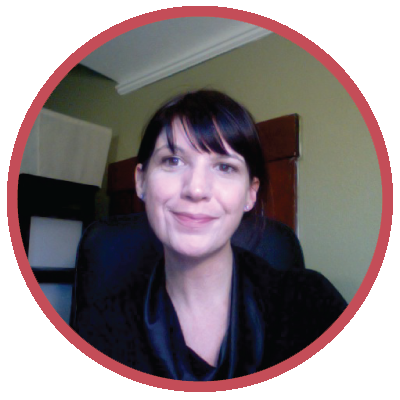 Jennifer Towne
Certified HCA Coach
NEW Website Coming Soon!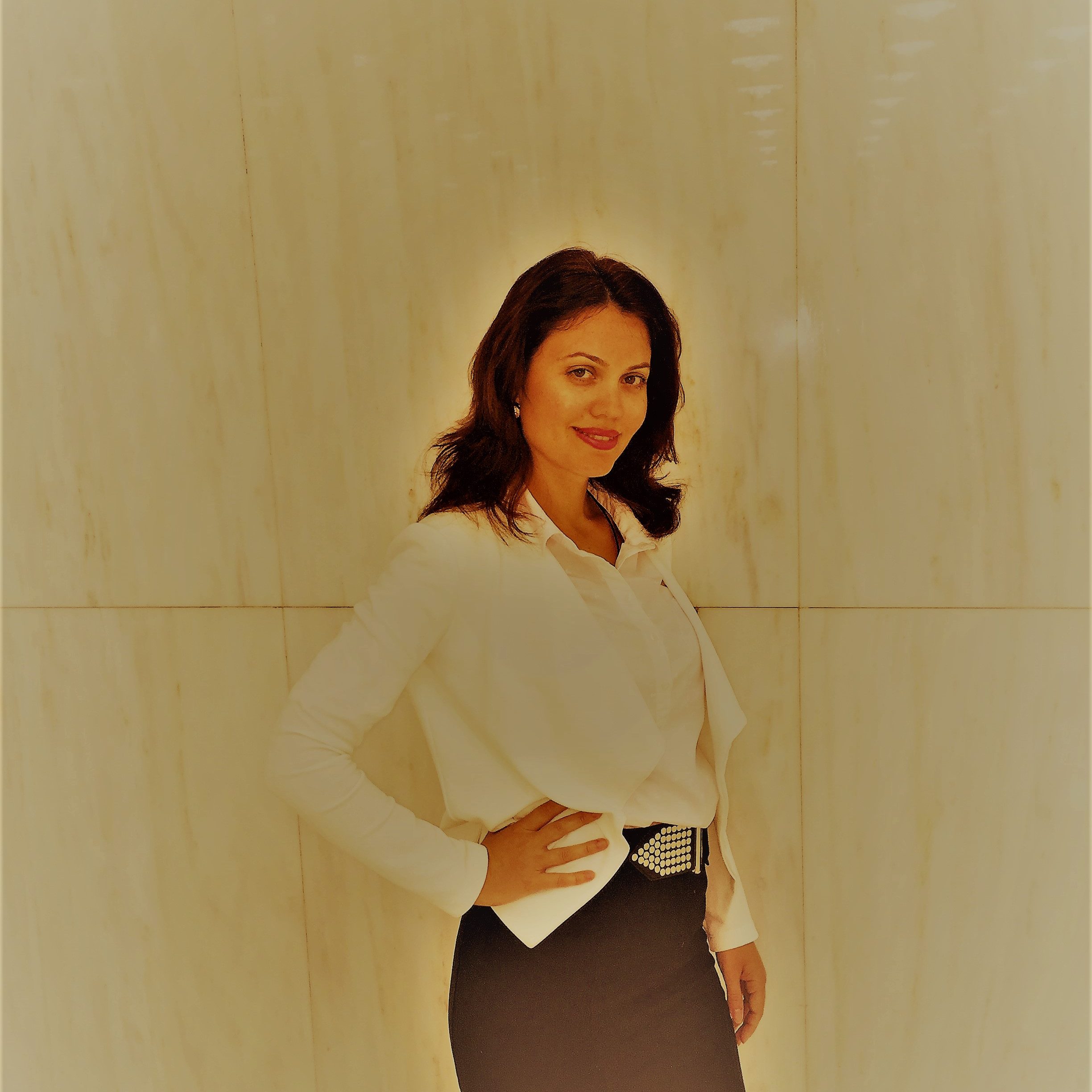 Velina Stankova
Certified HCA Coach
NEW Website Coming Soon!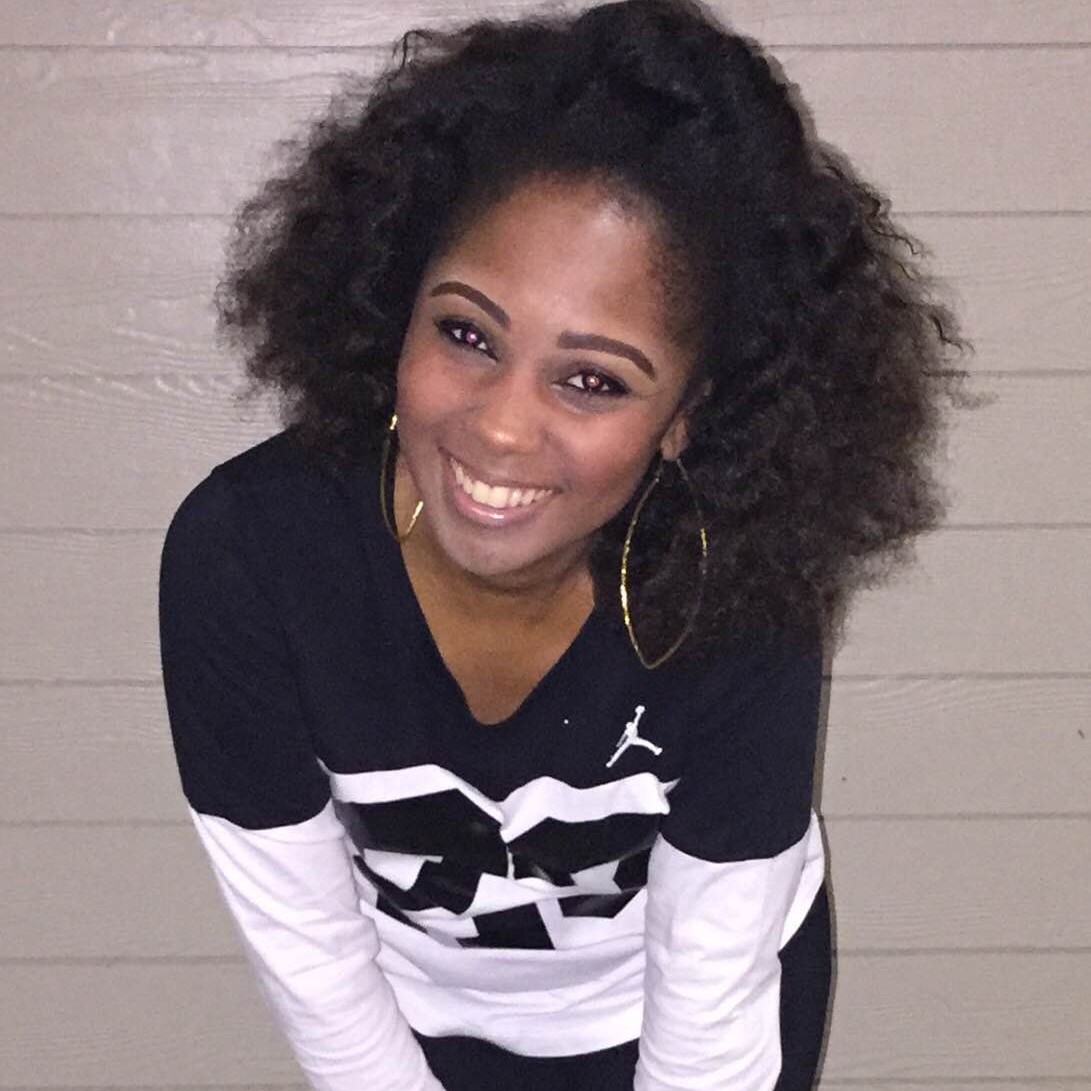 Akia White
Certified HCA Coach
NEW Website Coming Soon!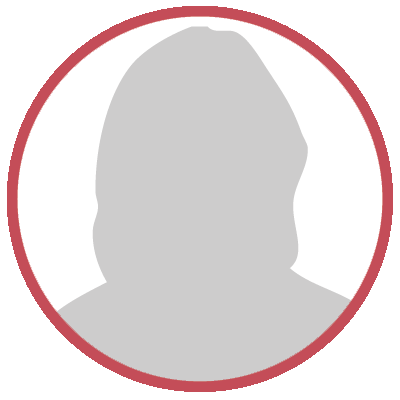 Your Name
Certified HCA Coach
Website Coming Soon!
Some examples of the hundreds of services you can offer as a Certified Date Coach:
1 on 1 coaching in person, on the phone or via Skype
Group coaching in person, on the phone or via Skype
Wingwoman or Wingman – you go with your client to to a mall, coffee shop or wine bar and help them engage in conversation with the opposite sex. This greatly helps in building your client's confidence and works in the exact same way as you've done for friends (for free!) in the past.
Mock Dates – you go on an actual "mock-date" with your client and at the end, give them honest feedback on their first impression and date habits
Image Consulting – this can be conducted in many different formats from giving "per outfit advice" to spending a day with your client overhauling their look and making them far more attractive to the opposite sex
Online Dating Assistant – clients hire you to build an online profile for them and give advice around navigating the online dating world.
Dating Workshops & Seminars – from 1 hour to 1 day – there are many varieties
So many more services ranging from $125 per hour to $8000 per day! I will teach you how to offer as many as you like.
Here is an overview of what we will cover in my Hart Coaching Academy(HCA) Date Coach Certification Program:
Week 1: Getting Started 
Introduction
About the Hart Coaching Academy Philosophy
Why become a Coach
Why become a Certified HCA Coach
Full overview of 12 sessions
Q&A
Goals for Week 1
Week 2: Key Competencies of Being a Great Date Coach
What makes a good vs. a great date coach?
Listening techniques and styles
Ways to deliver truth
Helping clients get crystal clear
Q&A
Goals for Week 2
Week 3: Finding Your Ideal Clients
Who is your ideal client?
In general, who is an ideal coaching client?
What are the 4 questions all potential clients have?
Where are your ideal clients hanging out?
Reaching your ideal client
Speaking their language
Q&A
Goals for Week 3
Week 4: The Coaching Relationship Deconstructed
The differences between coaching and therapists
Structuring coaching calls
Moving clients past blocks
How long the coaching relationship should last
Q&A
Goals for Week 4
Week 5: Date Coach Pitfalls and Troubleshooting
The main pitfalls of date coaching and how to avoid them
Common personality types and how to coach them
Common issues amongst coaching clients and how to solve them
Working with difficult clients
Q&A
Goals for Week 5
Week 6: Structuring the coaching relationship – ways to deliver coaching
Structuring in-person coaching appointments
Structuring Telephone or Skype coaching appointments
Structuring Group Coaching calls
Q&A
Goals for Week 6
Week 7: Finding Clients
I'm ready to coach – time to start letting the world know!
Marketing in the "real" world – what to focus on and what to avoid
Marketing in the "virtual" world – what to focus on and what to avoid
Creating an effective marketing plan that keeps clients coming in
Q&A
Goals for Week 7
Week 8: Structuring your dream business
What lifestyle do I want to support?
Business decisions to make
Creating a business identity on a budget
Tools & outsourcing
Q&A
Goals for Week 8
Week 9: Planning for growth – marketing on a larger scale, scaling your business
Moving from service to passive income
Creating products – which ones are most popular
The essentials of a quality ebook
The essentials of podcasts and webinars
Creating partnerships
Q&A
Goals for Week 9
Week 10: Becoming a media superstar!
My media story, starting with 1 tiny article that led all the way to 13 episodes of reality TV
My top tips for becoming a Dating & Relationship Expert and getting media attention
Maintaining fabulous relationships with the media
Q&A
Goals for Week 10
Week 11: Coaching Practicum
How to structure a "free 20 min" call and soft sell your coaching services
How to structure a 4-week series of coaching appointments – what to cover and when
How to structure an 8-week series of coaching appointments – what to cover and when
How to structure in-person mock dates and wingwoman/man appointments
How to structure 1-day coaching intensives with a team of experts
How to structure evening or weekend workshops
Q&A
Goals for Week 11
Week 12: Solidifying your Plan
Making sure you are clear on what you need to do in the next 3, 6 and 9 months to ensure success
Wrap Up & Q&A's
What you can expect from our ongoing Business Building calls
Receive my HCA Certificate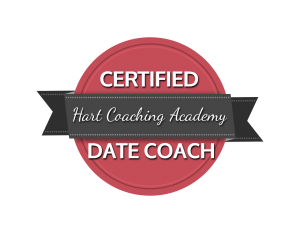 You are absolutely guaranteed to learn everything you need to launch and run your very own successful Date Coaching business! During your training, you are welcome to reach out with any questions you have. Support continues once you graduate through our monthly Business Building Calls and private Facebook group. 
Logisitics:
All classes are pre-recorded audio, full transcripts AND video and are personally delivered to you on Monday mornings. You access it through our customized platform. Everything is easily downloadable so you can create your own resource library on your computer.
Each module will teach a specific set of skills. Participants will also have step-by-step business building goals to complete each week. Expect to dedicate 1-2 hours a week to building your business while taking the training. This allows you to simultaneously build your business while in training enabling you to successfully launch at the end of the 12 weeks!
Summary of everything the HCA Certification program includes:
A featured spot on my website as a Certified HCA Coach which will help drive traffic to your business
A "Certified HCA Coach" crest for your website and marketing materials
Access to our private "HCA Certification" Facebook group to connect with other Certified Date Coaches and share experiences/tips.
Access to 36 Business Building call recordings beyond the training.
12 weeks of training modules.
3 one-to-one private coaching calls with Christine after graduation.
A complete step-by-step guide to help you run your business successfully
Insider secrets on free online resources
Insider secrets on the best marketing practices for successful date coaches
Suggested programs and offerings that clients respond to
Proven sales techniques to help potential clients move from interest to purchase
Proven step-by-step coaching programs that guide your clients to dating success
A list of the dating & relationship books to read and those to avoid so you can build your knowledge base
ALL business building tools for a prosperous coaching practice such as templates, scripts, program outlines, contracts. Everything!
I look forward to hearing from you!
Live Love,

About Christine Hart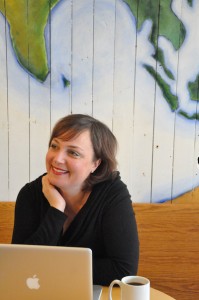 My Professional Bio:
Christine worked as a successful dating expert and relationship coach for over 16 years, and was the founder of Your Date Coach Inc. in 2007, Canada's very first Date Coaching service. In 2013, she decided to fulfill her desire to help others start up their very own Date Coaching business. She created Hart Coaching Academy and has now certified almost 20 coaches who are loving their business! Christine became an industry leader in assisting singles in navigating their dating journey. Her guidance and techniques led to more than 65 lasting marriages. Prior to Your Date Coach Inc, she co-founded Western Canada's first speed dating company, Six Minute Dates Inc and successfully operated it for 6 years. Christine has worked with over 200 media outlets providing expertise on dating and relationships. These include interviews with CityTV, CTV, Much Music, GlobalTV, Elle Magazine, The Huffington Post, Globe & Mail, The Toronto Star and as the featured expert on CosmoTV's, Love Trap.
Christine holds a Bachelor of Arts degree in Communications Studies from the University of Calgary. She is a graduate of the Mastery and Leadership Program at PAX Programs in California and is a Gender Intelligence Specialist. Christine currently trains and mentors Date Coaches as well as works with private clients. 
Hundreds of coaching client testimonials, click HERE to read them.
My Personal Note to you:
In 2007, I decided to take a chance and start up a date-coaching business, Your Date Coach Inc. That decision proved to be one of the best decisions I ever made. I loved absolutely everything about running a date-coaching service. I chose my own hours, I operated my business from home, I made (and make!) an excellent income and above all, I got to help people find love. People often ask me what it was like running my own date-coaching company and I always respond, "It was so much fun!".
I'm passionate about helping as many people as I can attract an amazing relationship and is why I created Hart Coaching Academy to share my knowledge and to inspire you to create your dream business.
Contact me today and let's get you started!