1-on-1 Coaching with Christine: in person
Two Days + Two Nights
Sometimes we need to take ourselves out of our known environment in order to gain perspective. I believe by immersing ourselves in a spa-like atmosphere, nestled in the beauty of nature, we can relax into what it is we truly want to create in our lives. Whether you are single or in a relationship, my focus will be to move you beyond the frustration you feel and help you create your new reality of love, connection and authenticity.
Your Experience…
Travel to the majestic beauty of the Canadian Rockies and settle in to your 5-star accomodation. Yes, you will instantly will feel like a Queen in her castle. You'll spend the evening resting or enjoying a spa service of your choice. The next morning, room service will bring you breakfast in bed. We'll meet for a walk in nature before we begin our first of two focused coaching sessions. A healthy lunch will nourish you before you enjoy an afternoon 'solo siesta', journaling or roaming the grounds of your castle. We'll meet for a divine dinner with a gorgeous view. An early evening will make for a restful sleep prior to our second coaching session. You will then have the remainder of the day to relax into your new knowledge and perspective. You will feel refreshed and focused while you prepare to integrate your newfound balance and clarity into your life with ease.
Benefits
Experience the healing benefits of nature, allowing the opportunity to: finally take time for yourself to gain clarity and space so you can get your life back, prioritize your deep desire to attract a new partner or deepen your connection with your current one and prioritize your relationship with yourself by dissolving all the reasons you don't.
Your VIP Immersion includes:
Here is a quick look at just some of the activities included in YOUR Immersion:
Welcome Package & Lifestyle Assessment
2 x 2 hour in-person coaching sessions
2 night's accommodation at a beautiful 5-star hotel
1 luxury spa service of your choice
1 Fancy, healthy lunch at a beautiful venue
1 Divine dinner at a luxurious venue
1 Breakfast in bed
1 follow-up coaching call one week after your VIP Immersion
4 follow-up coaching calls within one year
Special surprise gifts during and after your VIP Immersion to help remind you of your desires
Investment: one payment of $5000 or two payments of $2575
Locations where you'll be treated like a Queen: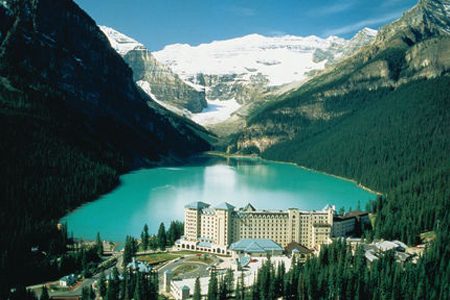 Lake Louise, Alberta, Canada